Click here for Lost Cat Information
Lost Dogs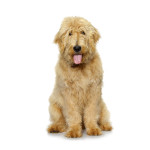 Losing an animal can be very stressful, I know,  but a few tips on how to search can help ease your mind and bring the animal home.
I can assist in helping locate your dog, but I encourage you to take some proactive steps first before trying an animal communicator.  A live sighting can usually bring your animal home faster than  an animal communicator can.
My favorite source for lost pets is www.missingpetpartnership.org   The website is very complete in identifying personality types and their likely behavior while lost.
*ALWAYS MARK YOUR CAR*  Make it easy for people to know you're looking for that dog they just saw 2 minutes ago.   Tips on marking your car. 
 Create Giant Posters utilizing the 5 second rule – drivers will have only 5 seconds to read your poster, use  few words, make them count, and be highly visible.  Poster Tips
How your dog got lost, as well as the personality of your dog,  determines the most effective way to search for your dog. 

Gregariuous dogs will travel differently than fearful or aloof dogs.  Dogs leaving home in a panic (thunderstorm etc) wander differently than one simply following a scent through an open gate.   Decide which one your dog is, and read here for finding strategies.