Karen is an Animal Communicator, Speaker, Educator, Prayer Practitioner, and Animal Advocate. With humor and compassion she educates animal-lovers of all kinds on ways to help create a better world for animals.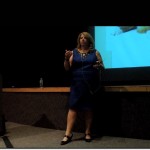 Karen Cleveland has worked with many pet owners, lovers and  animal professionals to help improve relationships and create a peaceful household  She helps with issues of behavior and health and can assist people when making end-of-life decisions with their animal.  In addition, Karen can help after an animal has passed to answer final questions or assist with closure.
Karen served on faculty with Communication with All Life University. She taught in all programs, including the comprehensive Professional Animal Communicator Mastery Program  and now teaches and speaks across the nation to further her dream of helping others achieve their dreams of working with animals in a richly rewarding way while creating a better world for animals.
Karen earned her certification as a Prayer Practitioner in Religious Science after many years of study, with which she works to affect a positive change in the lives of people and their animals. Most recently Karen has become a ministerial student at Holmes Institute and is looking forward to sharing ways to help people create better worlds for themselves!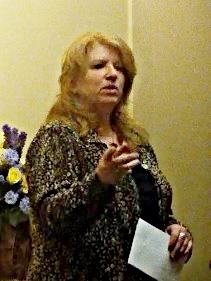 Karen speaks to groups from 5 people to 500.  In the last year she has spoken at
Center For Spiritual Living- Clarkson, WA

INVeg Vegfest, Spokane, WA

EastWest Bookshop, Seattle, WA

Center for Spiritual Living Seattle

Mystical Choices, Poulsbo, WA

Sno-Isle Coop, Everett, WA
Frequently Requested Talks and Classes: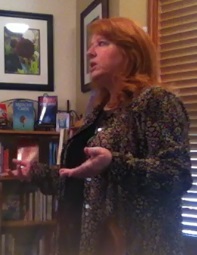 Demystifying Animal Communication or What is Animal Communication? (30-60 minutes as needed)
Basic Animal Communication or Intro to Animal Communication (2-4 hours)
Improving Relationships with Our Animals through Prayer (45-90 minutes)
Creating a Better World One Animal at a Time (45-90 minutes)
Eating a Plant Based Diet is Easy! (45-90 minutes)
Holiday Cooking and Recipes – Easy and Vegan (40-90 minutes)
 KarenSpeaks.info
Of course all talks and classes can be customized to your specific needs, please use the contact form or call to discuss.