Animal Communication Workshop with the Horses!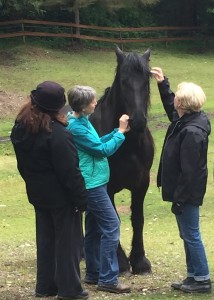 Spend an afternoon learning to connect deeper with all animals by cultivating and developing your skills with the natural teachers at Serenity. We'll discuss and practice the fundamental skills needed to communicate with all animals, the horses are enthusiastic teachers to guide you on this journey along with Animal Communicator Karen Cleveland and Kristen House.
August 13, 2016 12-4pm $65
You will receive a confirmation email within 24 hours.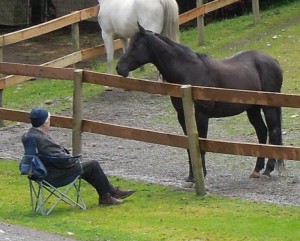 About Serenity
Serenity Equine Rescue & Rehabilitation is a rescue and sanctuary program specializing in equine rescue, rehabilitation and adoption, and has been registered as a 501(c)(3) non-profit and Washington State Charitable  Organization since February 2008.   Serenity is hosted on a privately owned horse farm in Maple Valley, WA. Our Executive Director, Patricia Clark, has provided the use of her property to Serenity since its inception in May 2007.
At Serenity, neglected or abused horses receive quality veterinary care and are socialized and given essential training in preparation for adoption. As a result, the emotional and physical turnaround of these horses is nothing short of miraculous.  As part of our mission, we are also dedicated to exposing abusive practices, and those individuals or industries engaged in them, through public awareness and education that can ultimately lead to action and change.
Contact Karen with questions on class
206 715 4865
Sorry, no refunds at this late date but you can apply to a future class.